Managed Cloud PHP Hosting
Loading speed optimized, cPanel-based Web Hosting service built on top of state of the art Cloud Platform with fast and redundant SSD Storage
Free SSL for all sites
Web Server Cache
Daily Backups
SSD Storage
24/7/365 Technical Assistance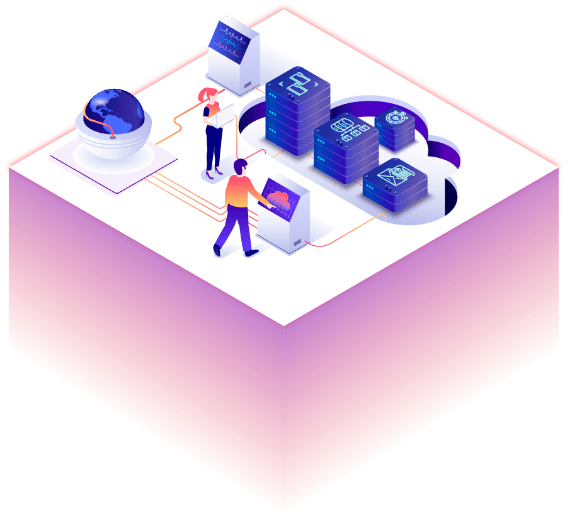 Benefits of using

SkyTechNG PHP Hosting
Low number of Clients per server
We maintain a lower number of clients per server than anyone else! This allows for low server load and optimal website performance!
Cloud SSD Technology for 99.9% Uptime
Cloud-powered Shared hosting servers for optimal uptime and no hardware failures! SSD powered Storage for fastest read/write times!
24x7 Technical Support
Human-powered technical support service for fast and secure website transfer, template or module installations, and any website-related issues!
The right

PHP Hosting Plan

for your website!
Annually
Biennially
Triennially
Annually
Pay every year – 12 months
Biennially
Pay every 2 years – 24 months
Triennially
Pay every 3 years – 36 months
What makes our

Managed PHP Cloud SSD Hosting

awesome?
1-click Application Installer
Open-source Applications are the easiest way to build fantastic websites at basically no cost. Installing an open-source application has never been that easy! Thanks to our 1-Click Installer, your website will be up in no time!
Automatic Daily Backups
Backing up your website is quite an easy task, but maintaining healthy daily backups is always a challenge. Thanks to our Offsite daily backup solution, our customers will always have a backup one click away!
Web Server Cache
With an intuitive caching mechanism, our customers' websites not only load faster, but they also have a minimal resource usage footprint, allowing even more website visitors on smaller and cheaper plans!
Managed Web Hosting service
With our Managed Cloud SSD Shared Hosting packages, our customers will never have to worry about the health and the up-to-date state of our web hosting environment! We will fully take care of that aspect!
SSD Cloud Storage
For the storage of our Cloud SSD Shared Hosting packages, we are using best in class, native SSD Drives. Combined with the battery-powered RAID controllers, we ensure the data integrity of our customers!
Easy to pilot service with cPanel
What is a web hosting service without a wheel to steer it in the right direction? Over the years, cPanel became an industry standard when it comes to reliable, native, and easy to use web hosting control panel!
24/7 Technical Support
Our Technical Support team is always online for our customers! From migrating websites to installing Themes, Plugins, SSL certificates, optimizing websites - they can do it all and in a timely manner!
Tight Website Security
Innovative, AI-based Security technologies are taking care of every website on our Cloud SSD Shared Hosting plans, providing an optimal level of protection against the most dangerous web attacks!
We are the best PHP Hosting Company in Nigeria
At SkyTechNG, our mission is to offer the fastest and ultra-reliable web hosting service. We are extremely proud to be appreciated and recognized for the Best Performance, Reliability, Security and Customer Service. As an industry leader, we help to empower customers' online success and deliver them the best.